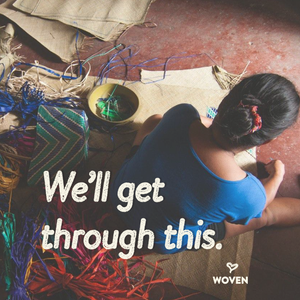 A short message for you
The world isn't the same as the one we knew just a few weeks ago. Our priorities have shifted; we must now do what we can to take care of ourselves and our communities.
 
People are afraid and we're all struggling with decisions and goals that just last week remained sound and certain.
 
While things may be tough now, history has shown how resilient we humans beings are.
 
We'll get through this.
Life will go on.
As such, we will do our best to continue our mission to serve our customers and provide livelihood for our community partners.
 
We're keeping our website up and running so you can still browse our available items and place orders. We will also be opening pre-orders in the next weeks.
 
Just keep in mind that deliveries will be made after the enhanced community quarantine in Luzon has been lifted.
 
Always remember to wash your hands often and practice social distancing.
On our end, we are being proactive in ensuring the sanitation of our office and the health of our people. We've also disseminated crucial information about COVID-19 to our partner communities.
 
We are a small local business doing the best we can in these trying times.
 
As part of our advocacy to empower and uplift Filipino artisans, we have a duty to keep going, because we're hopeful that things will get better.
 
If you have any suggestions, comments or questions, just send us a message. We'll continue to respond through our social media pages.
 
Thank you to our customers and crafts partners!
 
Do continue to root for local businesses because your support means the world.
 
Hang in there, be patient and remember to be kind to one another.
 
Ingat!
For more info about COVID-19 and ways you can help, kindly check out these links:
1. Guidelines: https://www.cdc.gov/coronavirus/2019-ncov/index.html
2. Donation efforts: http://helpfromhome.ph/